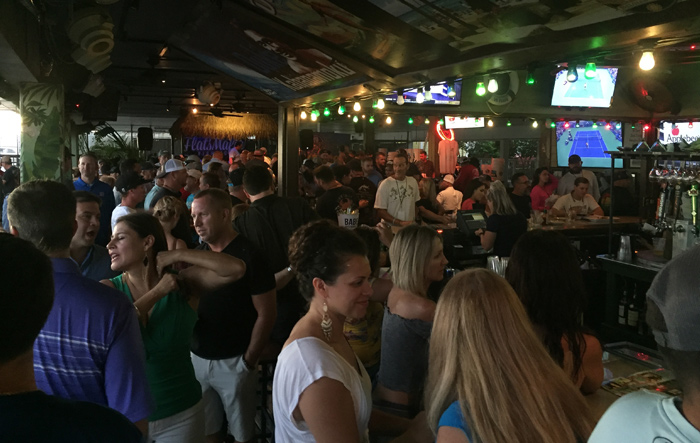 "Networking" has a new definition.
LunkerCon was an absolute blast this year. Hosted by the LunkerDog himself Capt. Jeff Maggio and Hula Bay put on a great event. Over 500 of Florida's Reel Guys and Girls came out to show support. Special guest Capt. Peter Miller and Capt. George Gozdz where promoting their new shows. Unfathomed and Uncharted Waters with Peter Miller. Chew On This captain's Ben Chancey took a break from pulling up goliath grouper and told a few good fish stories. Salt Strong founder Luke Simonds and I talked about the latest trends in digital marketing and how his dog Otis will steal though show from all of us.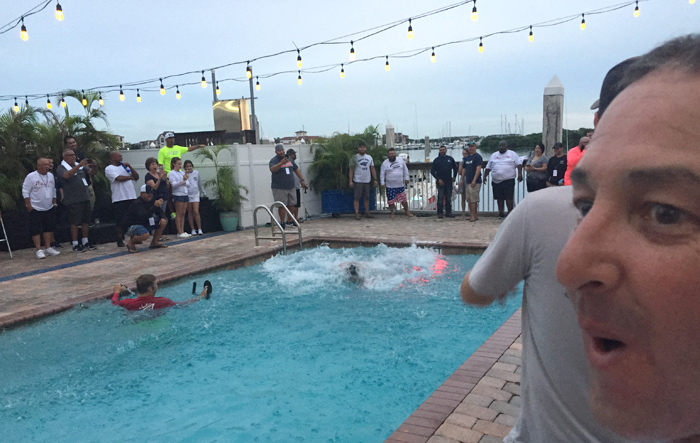 One of the highlights of the evening was definitely the Belly Flop contest taken over by the Flats Mafia crew. The always rowdie bunch had water flying and the crowd cheering. Then even caused a Rogue wave that shorted out the PA system. Everyone got into it. From young kids to fully clothed grown men. They all wanted TENs from judges Capt. Mike Goodine, Capt. Chasten Whitfield, Capt. Dylan Hubbard and Barracuda cast net president Burton Young. I'm pretty sure Bubba from Flats Mafia won his own contest but really who cares. Everyone had a great time and he hooked the kid up with a bucket full of free Flats Mafia swag.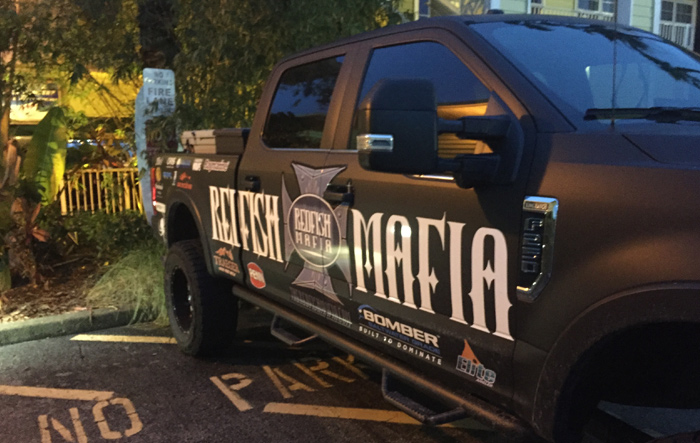 After all the last raffle prizes were handed out we went back to Capt. Jamie Hough's truck for some delicious barbeque he'd smoked all day. His battery-powered Traeger Grill truck setup was both an engineering marvel and culinary experience – I've got to have it.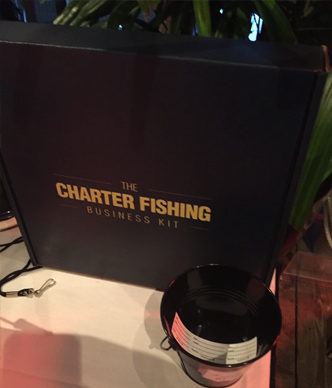 There was a variety of prizes that were included in the raffle. But this one definitely caught my eye. It was the Charter Fishing Business Kit. For the would-be captains in the room, it would be a great investment to help them launch their career. For those seasoned captains that need help rising above the competition, Rogue is here to help.
Once it was all said and done, it was an awesome evening meeting many area captains and hearing about their businesses and what they have planned for the future. Red tide aside, Florida's fishery is in good hands with these ladies and gentleman leading the industry. See you all next year at LunkerCon 2019.
As Capt. Jeff would say, "Run That Dog".