Being the best fishing guide isn't enough anymore.
We had the pleasure of being on the Tom Roland Podcast to discuss everything from how our phones are listening & what that means for our businesses, to eating 5,000 calories a day for CCU Football.
Here Are A Few Shortcuts:
What We Do: 7:43
How Yeti Films Changed The Game: 8:29
Mirco-Content VS High Production Video: 10:45
How To Measure Social Media Content: 13:32
Are Our Phones Listening & Bombarding Us With Ads: 17:43
Money Is Relative – Boat Sold In 5 Minutes: 26:14
Is Email Marketing Dead: 33:10
How To Get Started In Digital Marketing: 39:18
"It's Not Fair, The Other Guide Isn't That Good": 47:07
Our Mission For Helping Fishing Guides: 45:23
? A Monumental Shift – First News Paper/ Then Radio / Then TV / Now Social Media: 48:01
How A Fishing Guide Can Market For Free: 48:50
CCU Sports – Track & Football: 55:28
Going Pro In Marketing Not Football: 1:02:21
EXSPODED Myrtle Beach Pancake Houses: 1:05:21
What Is The Maritime Moment Podcast: 1:06:48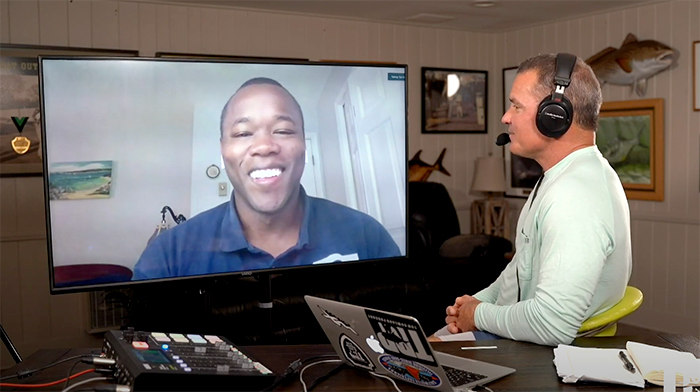 We'd like to thank the Saltwater Experience team for putting this together. 
Crew:
Host: Tom Roland  
Channel: Saltwater Experience & Waypoint TV Podcast Collective
If you enjoyed this episode please go to iTunes and leave a review under the Tom Roland Podcast, it will mean the world to us. 
Have More Digital Marketing Questions?
We'll save the meet and greet for later. Let's help you get more customers on the water.